What is ubiworx¶
ubiworx TM is an IoT software framework for embedded systems. It enables them to act as IoT gateways that bridge sensors, actuators and machines at the edge to data analytics and storage systems in the cloud to form a complete Internet of Things solutions.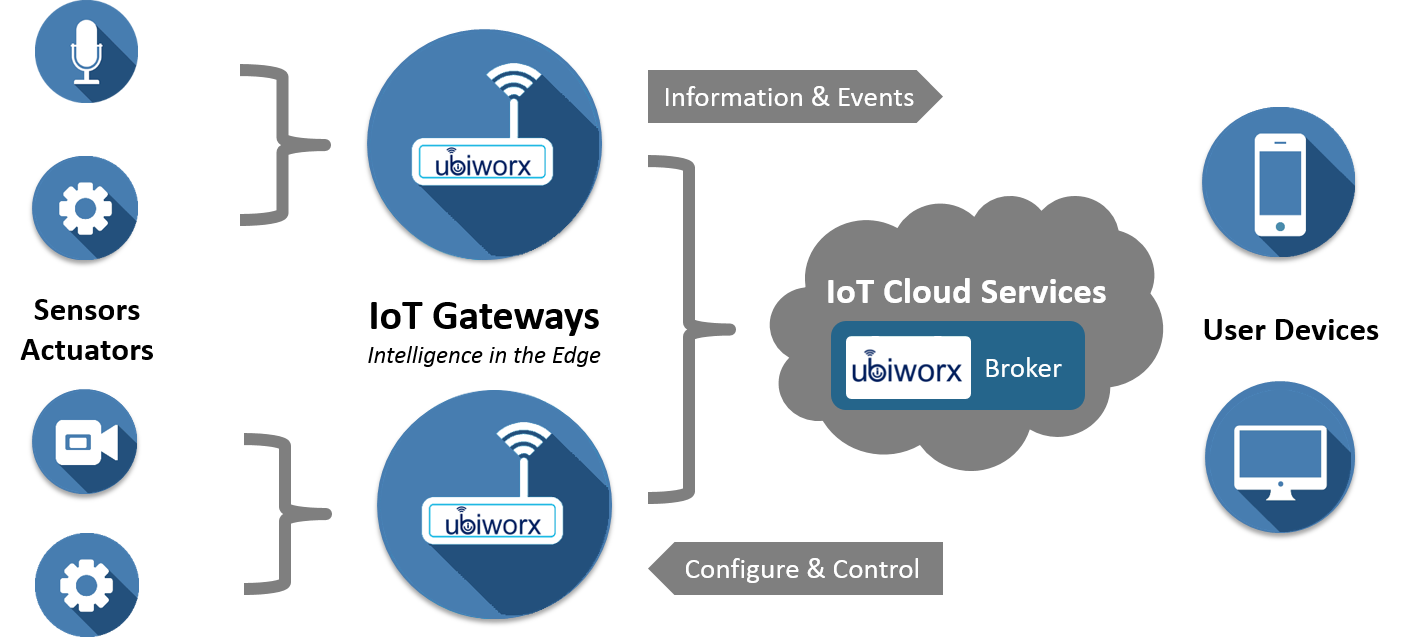 ubiworx provides the intelligence and communication capability that enable a Linux-based embedded systems to function as secure and robust IoT gateways.
Those devices can be configured to collect and locally analyse measurements from connected sensors. Using user-programmable rules, ubiworx processes the data to produce valuable information and events before communicating them securely and reliably to private/public monitoring and reporting systems.
Users can access live and historical information through a friendly web interface, push that information to IoT Cloud Services or retrieve it using our RESTful API.
Actuators may also be connected to IoT gateways powered by ubiworx. This capability enables systems and users to remotely control instruments and machines.
The ubiworx-broker component empowers the customer to fully manage the flow of all information and events to private or cloud services and to manage all connected gateways, sensors and actuators.